High End Custom Jewelry Manufacturer
Jusnova offers OEM & ODM service with ever-lasting stainless steel and sterling silver jewelry, creating jewelry beyond your expectation.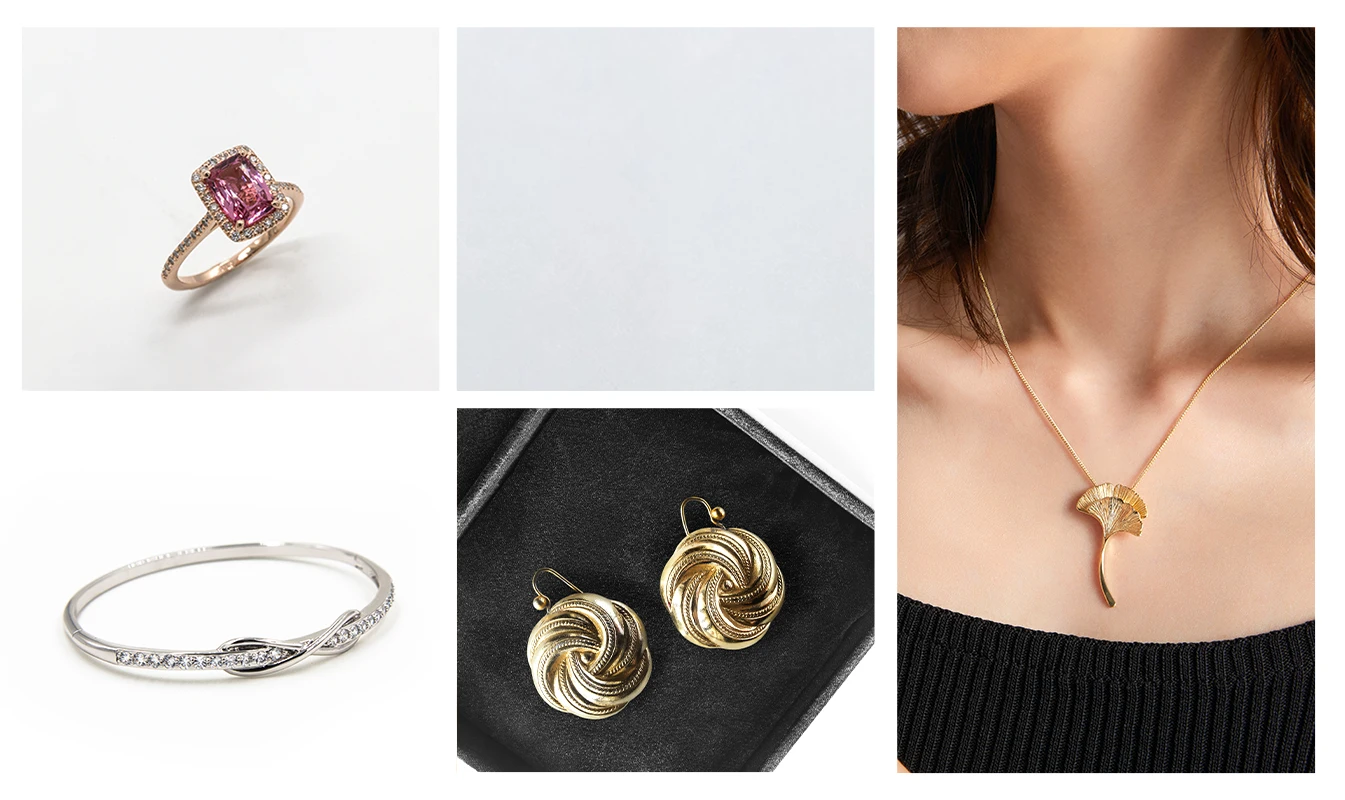 A Wide Selection of Stainless Steel Jewelry
All of our products are manufactured under SGS standards. With its highly malleable, anti-allergenic, and anti-corrosive features, stainless steel is a cost-effective and perfect material to turn your concept into reality.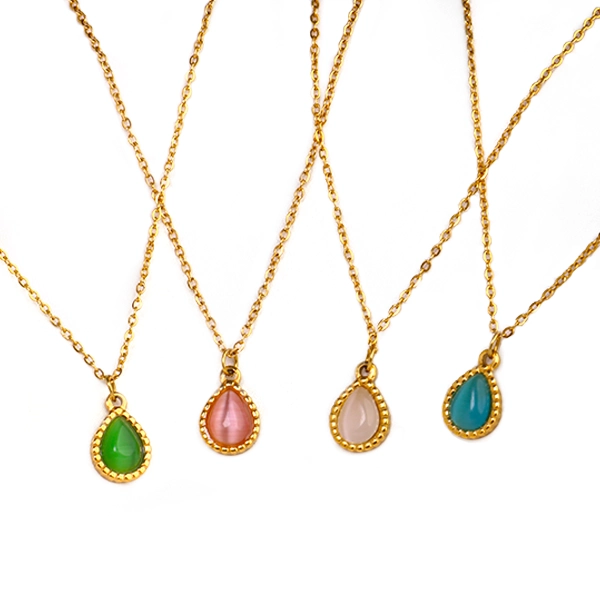 Stylish and unique jewelry matches that popularize your brand.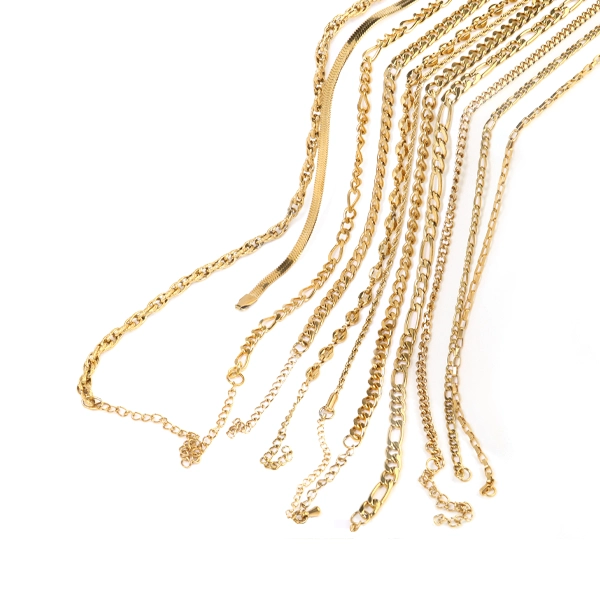 Add-on selection to suit your pendant necklace and color up your brand.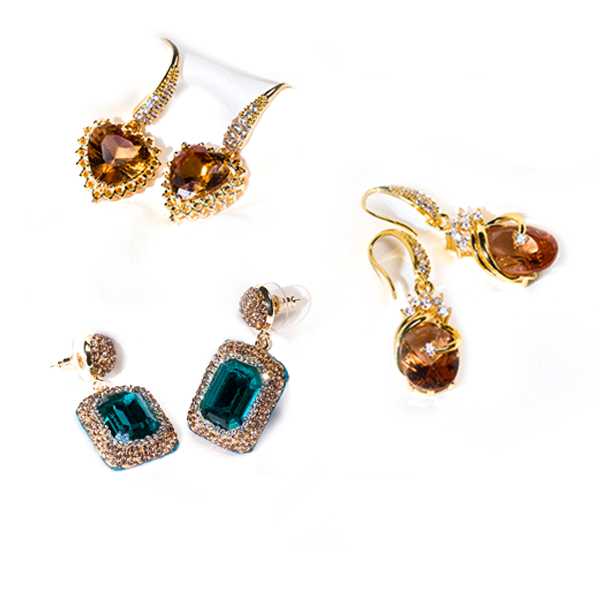 Hoop, stud, cuff earrings with delicate designs that exude charm for your business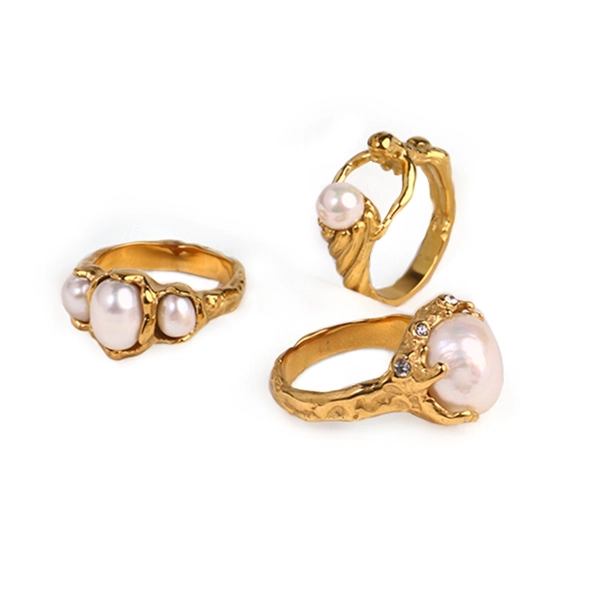 Glittering gemstone-mounted rings that elevate your jewelry business.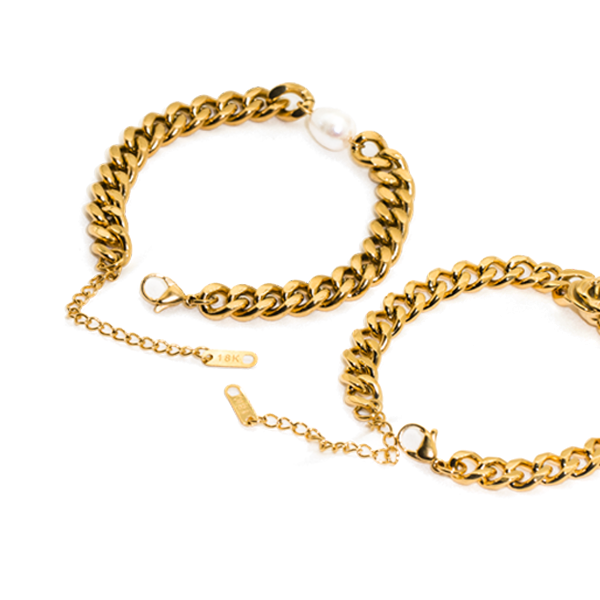 A broad array of gracefully textured bracelets that enrich your brands.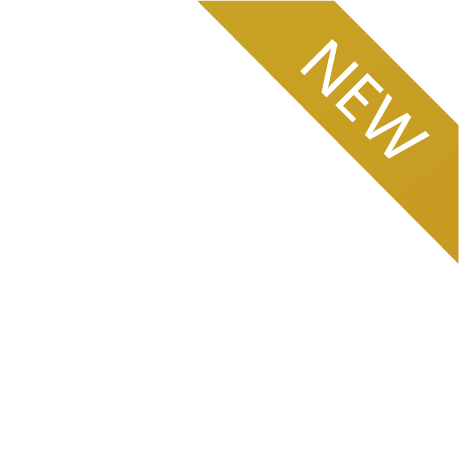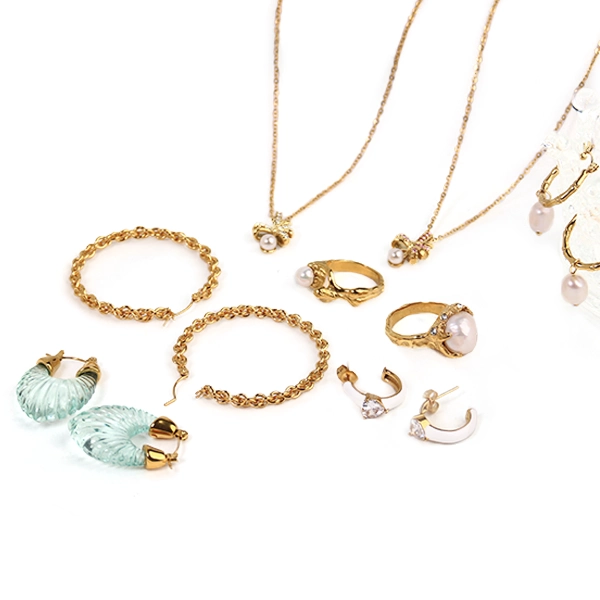 Keep up to date with jewelry trends to get continuous inspiration for your custom.
Robust Competence to Fulfill
Your Ideas
Assisted companies and entrepreneurs to flourish in jewelry business.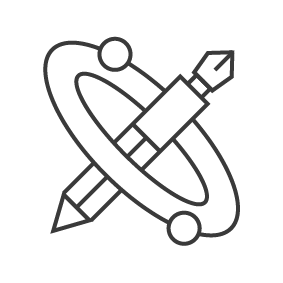 Full-spectrum Customization
Jusnova offers a full scale of custom options ranging from styles to small clasps. Packaging with logo is also customizable to brighten your brands.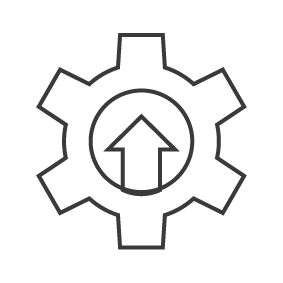 Robust Productivity & Profitability
With automatic machines and skillful craftsmen, persistent supply keeps your business running smoothly.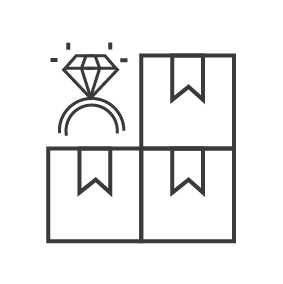 On-trend Sample Ready to Ship
Mature and dynamic sample inventory that smoothens your custom process.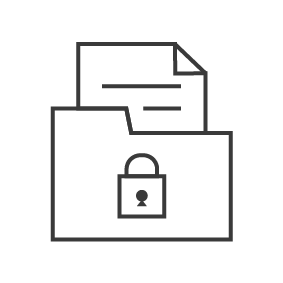 Design Protection
The non-disclosure agreement is available for jewelry artwork protection if needed.
Get Quotes & Free Samples
*All your information is kept private and confidential.
Broad Scope of Stainless Steel Jewelry Customization
Jusnova has devoted 13 years to manufacturing stainless steel jewelry with qualified
and veteran craftsmen.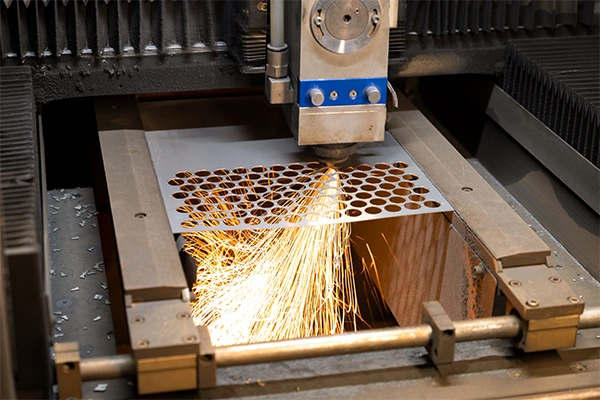 Various techniques to bring your creative and featured jewelry
brand to life, including Laser engraving, embossing, debossing, etc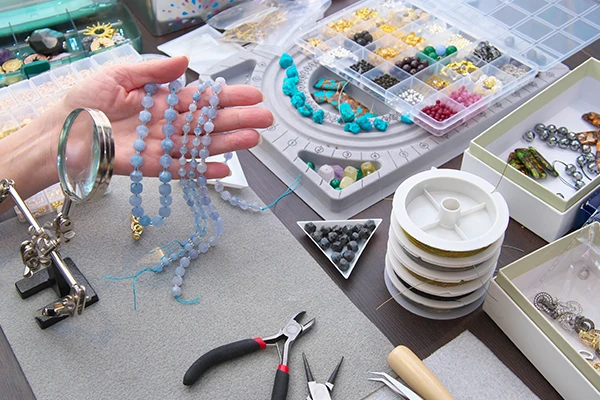 Decorative elements that make your customized jewelry as unique as
your brand.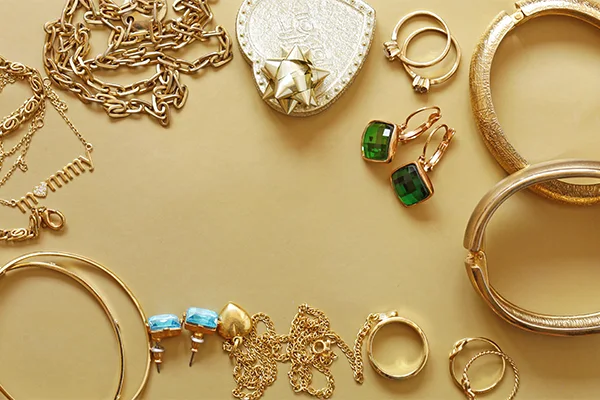 Keep your customers tuned for characteristic jewelry
styles by customizations.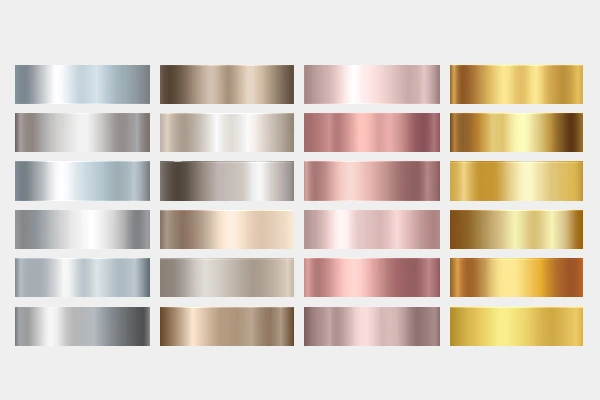 Using stainless steel as base material, Jusnova veteran craftsmen empower
your customization, by adding metal or alloy you want to make it stronger
and more special.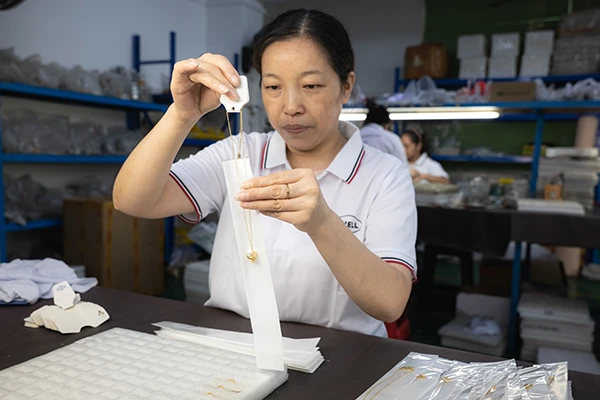 Contact us if you have other needs. Everything is possible
in Jusnova.
Total Business Success & Satisfaction
We are always committed to boosting your jewelry business based on your special requirements.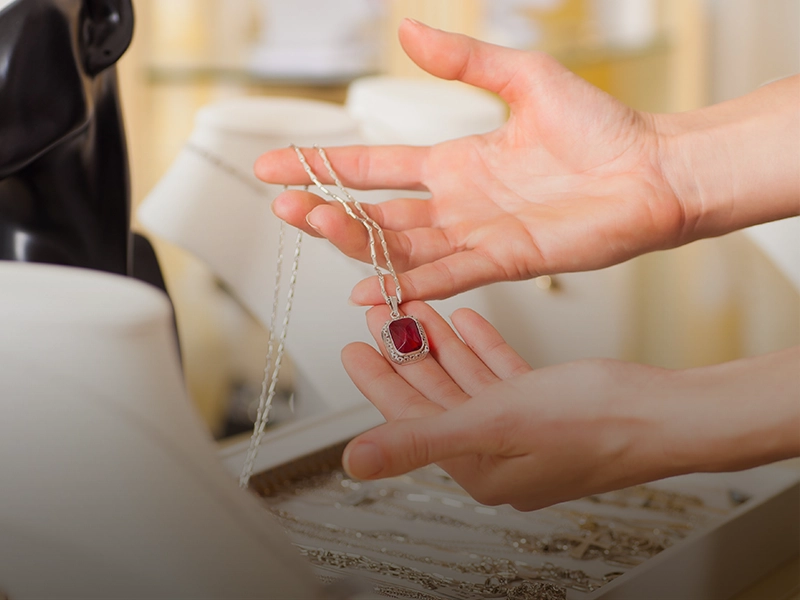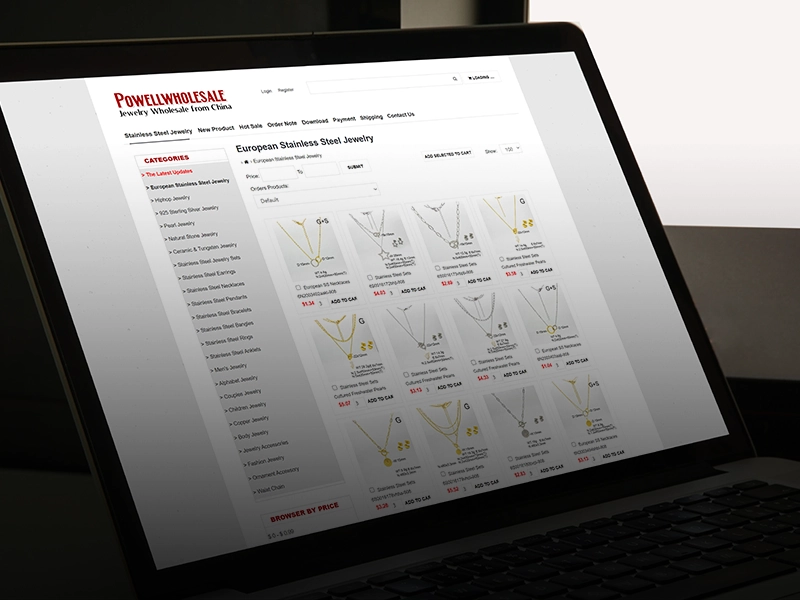 Ecommerce Groups & Distributors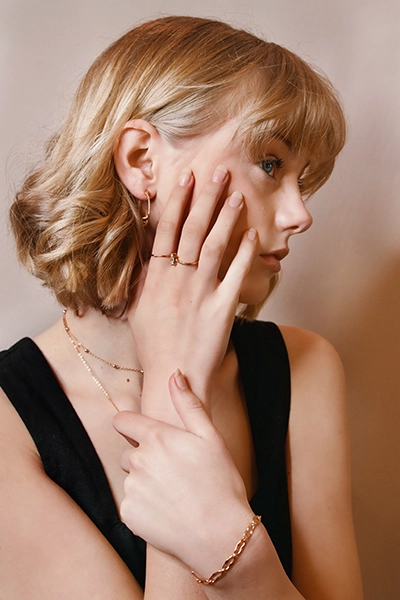 Get Your Customization Optimized at One Place
From custom consultation to finished products, you're always kept informed, following every details you need to know and getting involved with Jusnova.
> Free 24/7 Online Consultation
Whenever you have an idea, just drop us a line to get real-time assistance for your custom project.
Your creative ideas are always safe with us. NDA support is available if needed.
> On-time and Safe Delivery
Get your custom artwork without worries on time.
> Real-time Manufacturing Updates
No more wondering what's going on with your jewelry. Jusnova gets you involved in every detail you need, from jewelry manufacturing to delivery.
Our products induce no stimulation to the skin and have a limited impact on the environment. We use recyclable packages.
> One-month After-sale Guarantee
If there's any quality issue please feel free to contact us for a reasonable replacement and refund.
Practical Jewelry Manufacturer
You Can Count On
Dedicated custom jewelry manufacturer who is committed to fostering an
efficient environment for jewelry custom business.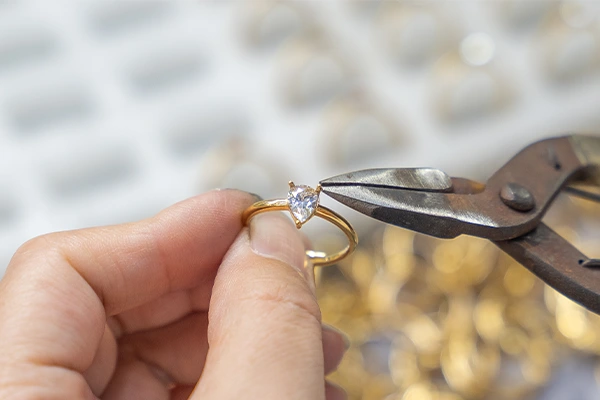 Meticulous manufacturing techniques and careful inspection for quality control. Jusnova has been doing this for almost 13 years.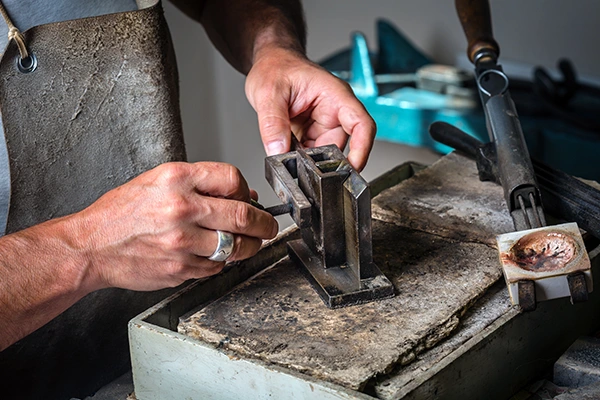 Efficient communication with our consultants makes it easier from the beginning. It takes 5 to 7 days to get yourself samples for a quick preview.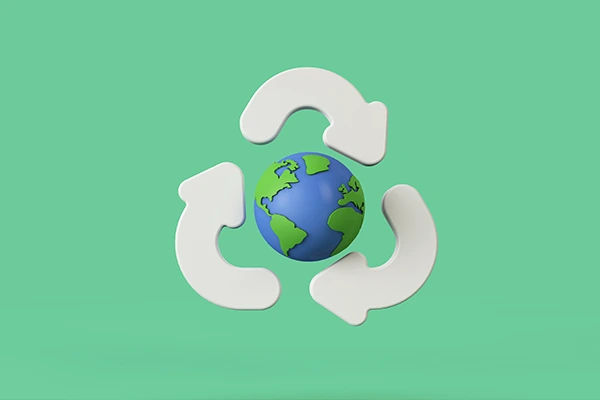 Jusnova jewelry packaging is made from recyclable materials. Additionally, we utilize recycled metals to make gorgeous jewelry.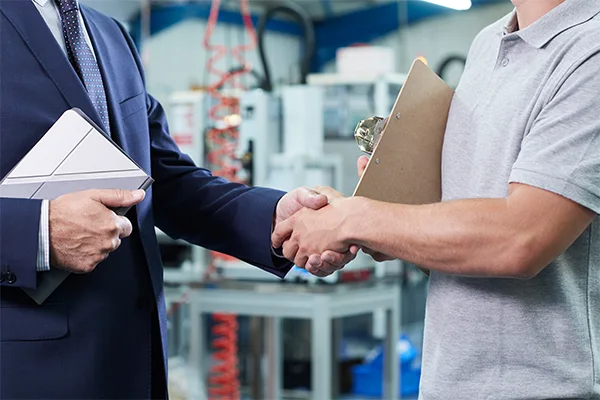 A solid and reliable supply network has been set to guarantee your jewelry business a profitable and qualified market.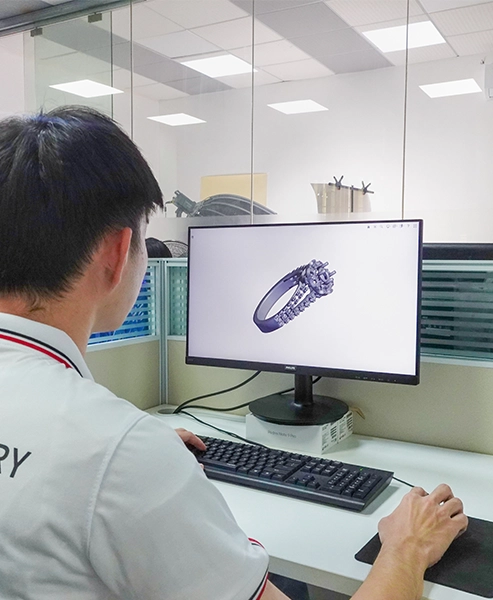 Design & Prototype for Your Requirements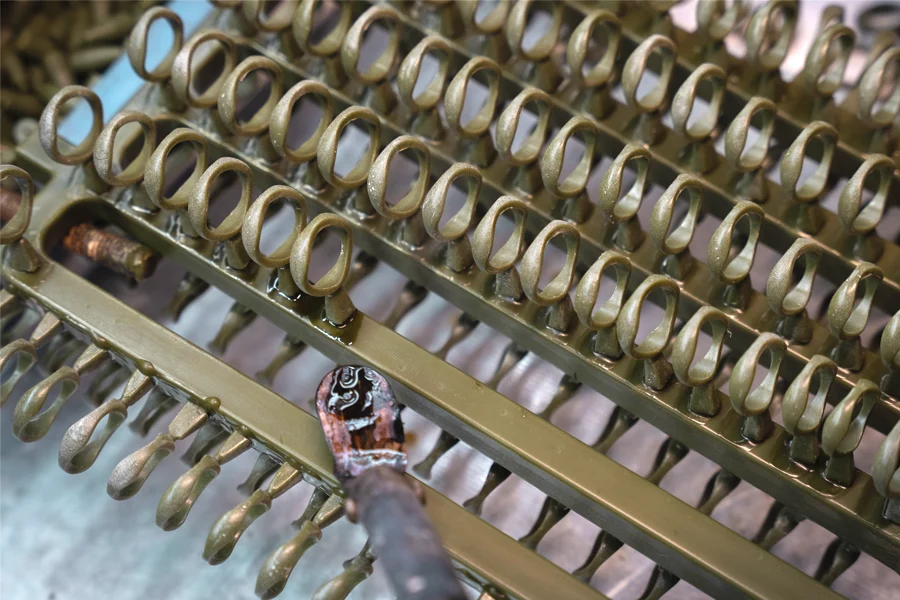 Lost Wax Casting & Molding Bring
Your Idea to Life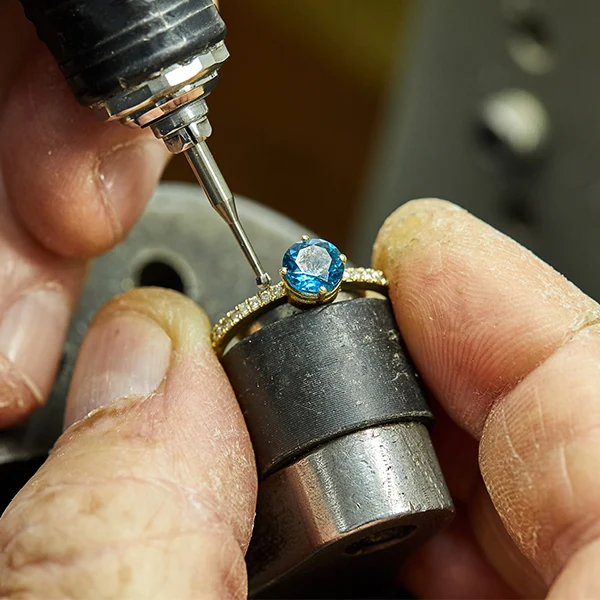 Stone Setting for Further
Decoration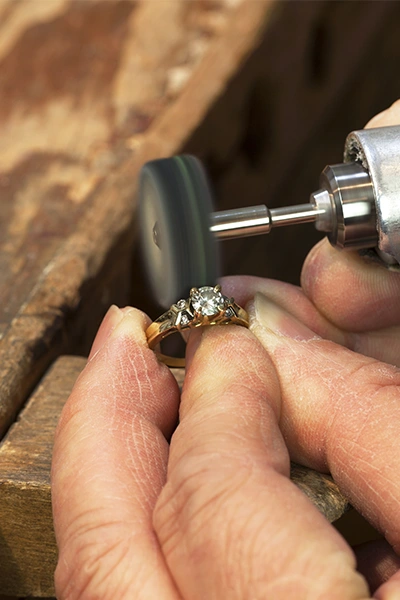 Hand Polishing Increases
Clarity & Attraction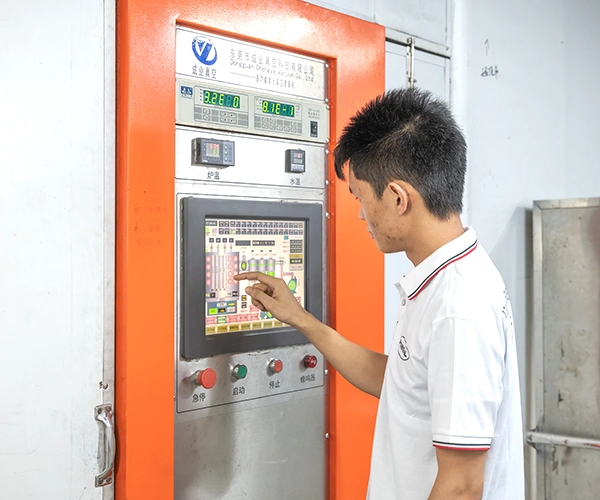 Electroplating Enhances
Quality & Beauty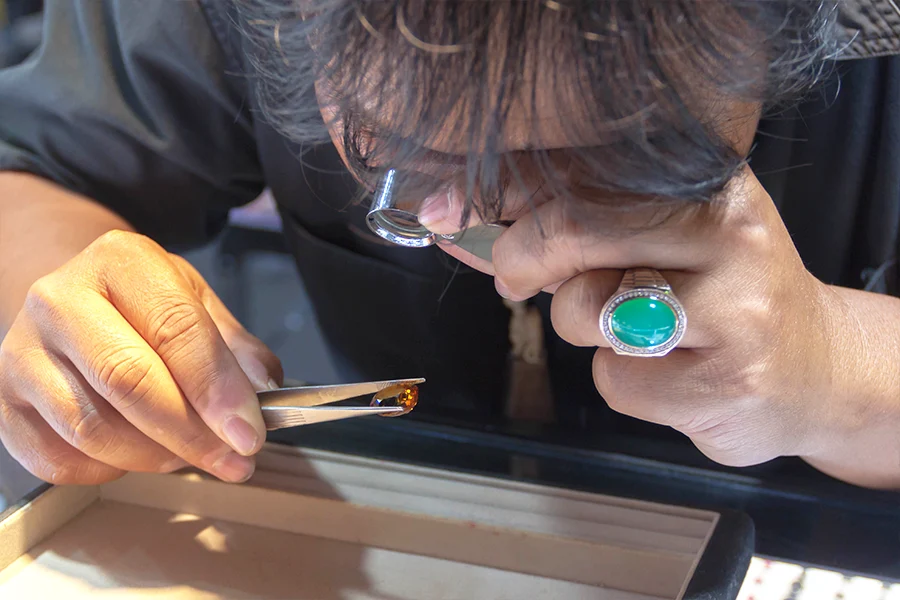 Repetitive Inspection to
Ensure Quality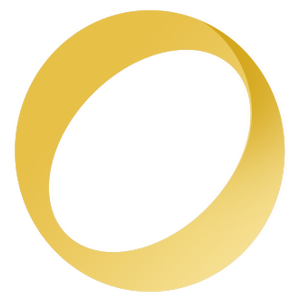 As a manufacturer that specializes in creating handcrafted stainless steel jewelry since 2009, we effectively paved our way in the industry by gathering cooperating partners and combining resources.

After that, increasing customers arrived with different ideas, for which we grew our team by recruiting well-trained artisans. Following a win-win business vision, we are now endeavoring to perfect the customers' experience so that both parties can profit.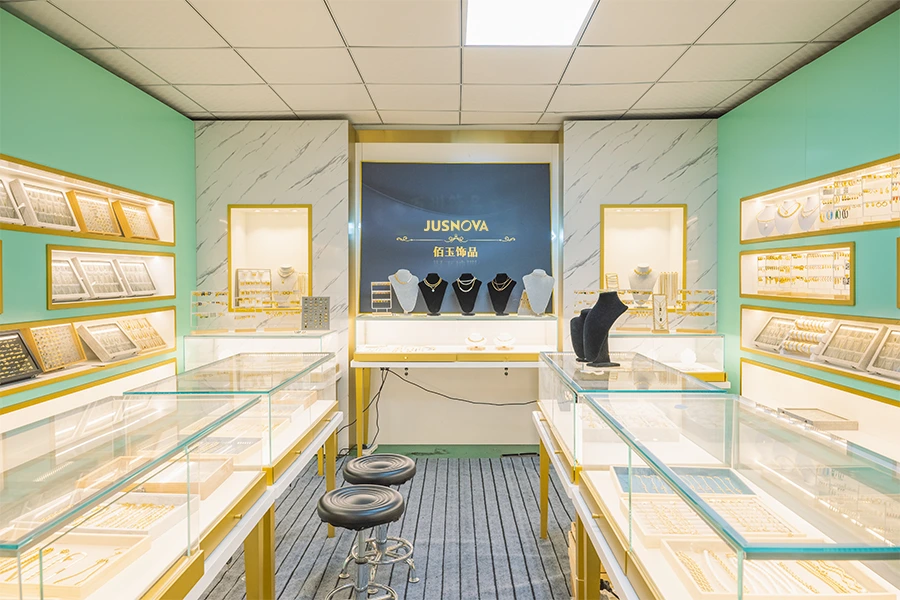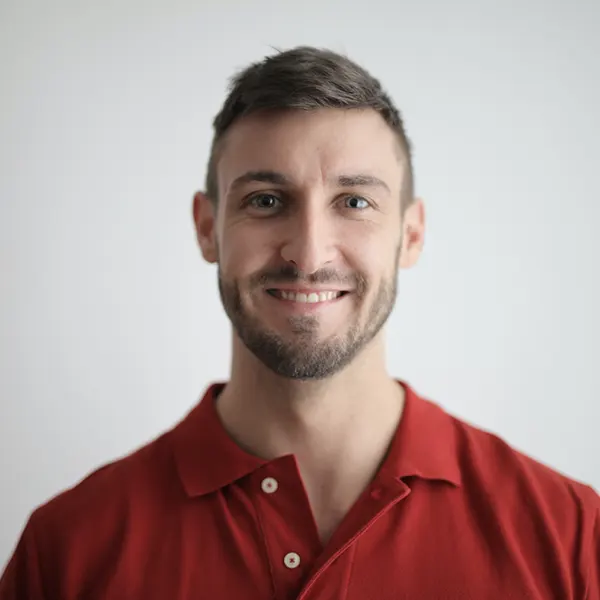 Jensen K. Brand Retailer
Effective communication is one of the reasons why I choose Jusnova. They got my custom ideas so quickly and I was so surprised!They are responsible and patient and kept me informed of any developments.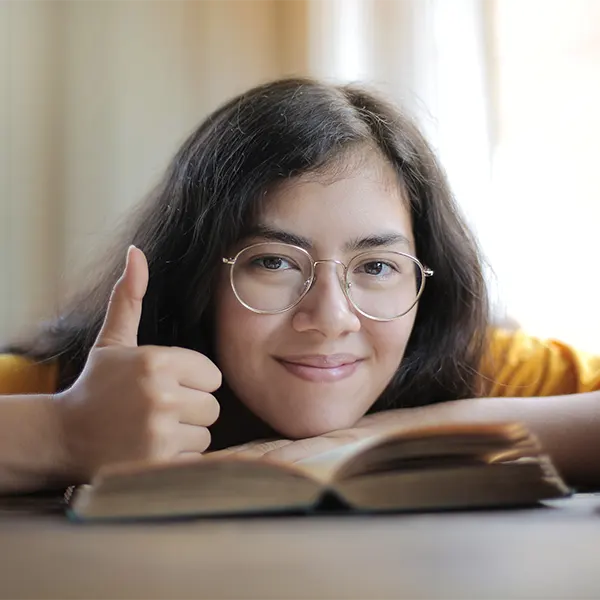 Jennie K. Designer
Lovely manufacturer to work with! Superb service, friendly and very helpful. The packaging is beautiful and the products I've received so far are wonderful. It's nice to create artwork together.
Our Clients Are Satisfied
with Us
Ready to Actualize Your Jewelry Custom Ideas?
Get in touch with Jusnova for free samples and consultaion
Copyright © 2023Jusnova Jewelry - All Rights Reserved.